For the evening meal (on reservation) all included :18€/ adult
child from 6 to 10 years 12 € .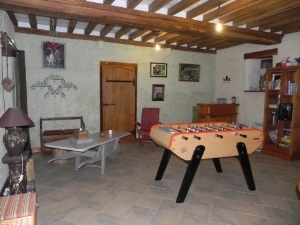 menu :
Norman aperitif
Entry:clafoutis Camembert cheese, thousand crepe
sheet.
Dish: viande:Beef with the cider, dimensions calf blinks,
chicken to close roast Légumes of season: potatoes au gratin, marrow
spaghetti, of carrot
Norman cake , teurgoule (speciality
normande), cake with the cherries
Drink: cider.
Coffee, herb tea or
tea.